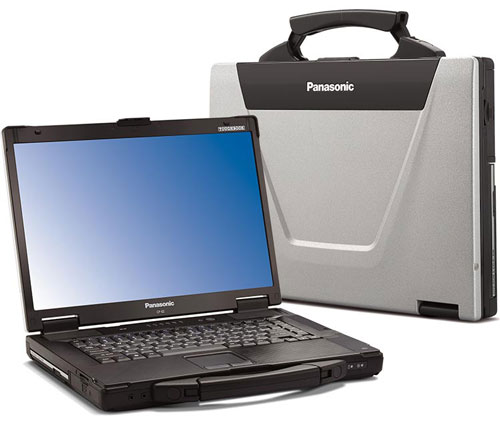 Spectra Vista resells a variety of high quality, rugged computing devices that can be used in the field to reliably acquire and store data from our family of instruments. These devices all run our i-Series Data Acquisition Software and support both wired and wireless instrument connections.
We recommend the Panasonic Toughbook® series of laptops running the Windows operating system. The quality, durability and reliability of Panasonic's Toughbook make them the right choice for field operations.
Their business-rugged line includes computers that can withstand bangs, bumps and spillage; their fully-rugged line can survive extreme conditions, such as drops up to six feet, rain, dust and extraordinary swings in temperature. Click here for more details.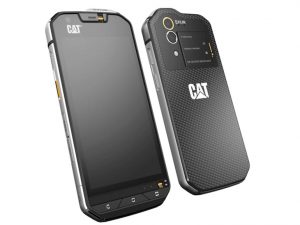 Rugged Android Smartphone
Every full-range i-Series spectroradiometer is supplied with a CAT® Rugged Smartphone running the Android operating system.
All CAT® Rugged Smartphones are designed to be long-lasting and work through mishaps that would sideline lesser products. They are built to MIL-STD- 810G standards with IP68 ratings to survive hostile conditions in the field. Click here for more details on CAT® products.
When paired with Spectra Vista's SVCScan Android app, the result is a powerful and easy to use tool for i-Series field work. Click here to learn more about SVCScan.