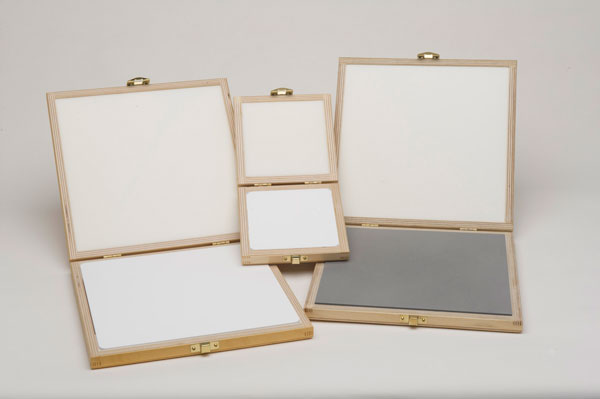 Spectra Vista is proud to supply optional Spectralon® diffuse reflectance standards and targets in various sizes and reflectance levels.
The standard 99% reflectance targets are supplied in tough, lightweight wooded cases to protect the Spectralon from contamination or rough handling. The sturdy cases feature removable lids for field use, and the larger sizes incorporate standard ¼"-20 tripod sockets for hands-free use. Targets are cushioned with soft, closed cell foam to protect the calibrated surface.
The standard 10" x 10" and 5" x 5" 99% reflectance panels include the factory calibration.  Other panel reflectance values are available on special order and can be supplied with or without factory calibration.